This week I´m animating and recording one of the most exciting projects I've ever done. Im super excited and can't wait to see the result.
As my life in Seoul finishes in few months I decided to design a motion graphics using all the stuff Seoul offers me: big buildings, crowded cities and metropolitan style landscapes.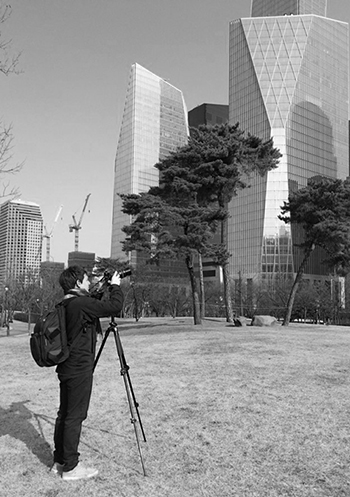 The techniques I´m using for this is the famous "Matte painting" for compositing and an advanced color correction. For the animation I will use 3D models that will be animated in a 2D "hand-painted" style. This is an animation I always wanted to do, no rules, just a hole city to compose and a lot of characters to design.
Few frames:
I still have a lot of work to do!
Filming
Compositing
Edit & Color correction
Character Design
Character animation
Particles Design & animation
I will upload it as soon as I finish it!