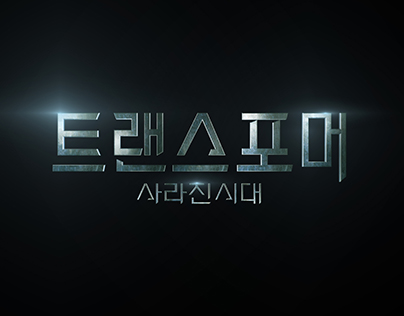 Transformers Korea
I prepared the style of the last Transformers movie in the Korean version. It was shown in the cinema, all marketing stuff, DVD cover, Hoardings and posters, Chevrolet commercials, etc..
It was around 4 days working to make it look as close as possible to the English version. I had to play with things likes flares and reflections for every format.
Animation was pretty simple, all letters moved individually, with a slight acceleration.